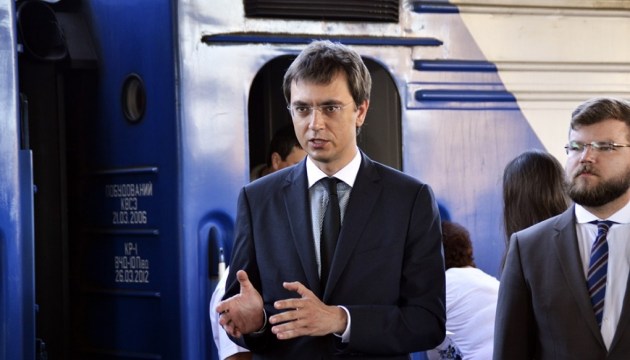 Qatar interested in infrastructure projects in Ukraine - Omelyan
Ukraine and Qatar will develop cooperation in the maritime industry, as well as in the aviation sector, Ukrainian Infrastructure Minister Volodymyr Omelyan has reported on Facebook.
"Extensive negotiations have been held with Minister of Transport and Communications of the State of Qatar Jassim Al Sulaiti, as well as the management of maritime, aviation and ground infrastructure. Agreements have been reached on cooperation in the maritime industry. The Qatari side was presented with projects on the concession and privatization of Ukraine's seaports, and the development of the Europe-Asia hub. In the near future, we're waiting for the Qatari delegation to Ukraine on this subject. We discussed the development of cooperation in the field of aviation with the head of Qatar Airways. We hope that the geography of flights will not be limited to just Kyiv-Doha," the minister wrote.
He also said that the possibility of engaging Ukrainian companies in preparation for the World Cup in Qatar in 2022 had been considered. The Qatari side assured Ukraine of its readiness to support such cooperation.
The volume of infrastructure projects in Qatar is really impressive - the construction of a greenfield seaport worth $7.4 billion, an airport for $16 billion, which is deservedly one of the top five airports in the world and the No. 1 in the region, the creation from scratch of a network of autonomous subway and a tram network.
"One Qatari leader said: 'Every company or country should have a great idea or a dream.' It's good that such a dream rests on serious financial resources, but the worst thing is when there is no idea at all. It was again pleasing to be convinced that when you do not use slogans during communications with interlocutors, but discuss specific projects, then there is interest and there will definitely be a result," Omelyan said.
Omelyan is on a visit to Qatar.
op