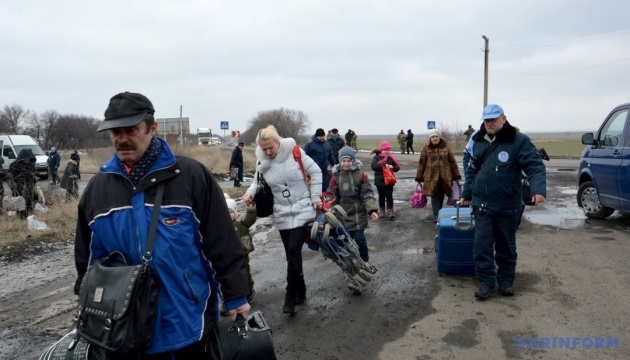 Government raises monthly assistance to displaced persons
The Cabinet of Ministers of Ukraine has changed the procedure for providing monthly targeted assistance to the internally displaced persons to cover living expenses, including utilities and communal payments.
Such a decision was approved at the Cabinet's meeting, an correspondent of Ukrinform reports.
"This is the second document, which provides for an increase in such payments within the budget appropriations," said Social Policy Minister of Ukraine Andriy Reva.
According to him, the size of the assistance would be raised for pensioners and families with children. "A sum of UAH 800-1,000 will be allocated for each child per month. In addition, the assistance for all the families without exception will be raised from UAH 2,400 to UAH 3,000 a month, and families with many children will be paid UAH 5,000 a month," Reva said.
ol