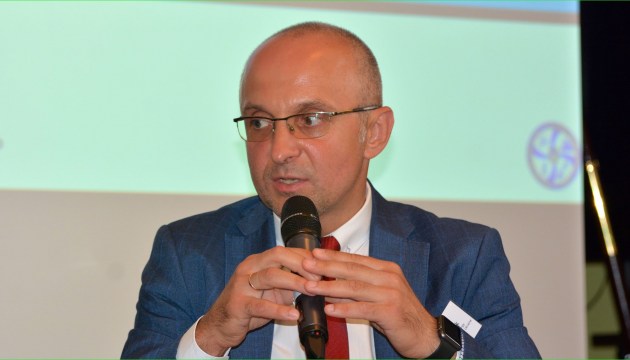 Development of clean energy depends on political will – chairman of Ukraine's Energy Efficiency Agency
The Ukrainian delegation led by Chairman of the State Agency on Energy Efficiency and Energy Saving of Ukraine Serhiy Savchuk participated in the Legislators Forum in Abu Dhabi, UAE, on the eve of the opening of the eighth session of the IRENA Assembly.
"More than 60 parliamentarians from 30 countries, including Ukraine, discussed effective legislative ways to accelerate the development of renewable energy. The Ukrainian delegation also confirmed the important role of lawmakers in the development of the domestic clean energy market," reads the statement of the press service of the State Agency on Energy Efficiency and Energy Saving of Ukraine.
The forum participants also discussed the search for ways to increase the share of renewable energy sources for implementation of the nationally determined contributions to reduce the greenhouse gas emissions as part of the implementation of the Paris Agreement.
As noted, Ukraine has been already working in this direction. A mechanism has been developed to encourage energy intensive enterprises to use carbon tax funds for implementation of energy efficiency and clean energy projects. In particular, the introduction of the energy management systems in the industry will promote energy efficiency in Ukraine and, as a result, strengthen the country's energy independence.
ol