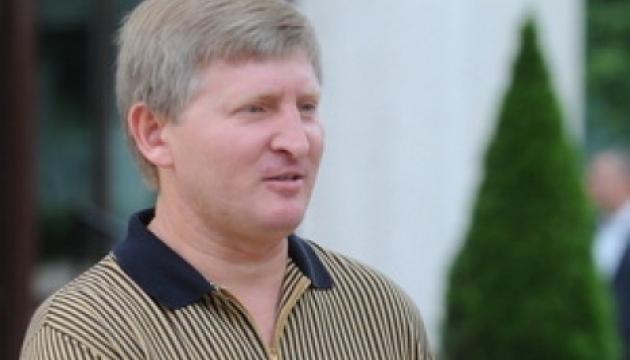 London court orders Akhmetov to pay remaining $760 mln for Ukrtelecom - media
A court in London has ordered Ukrainian oligarch Rinat Akhmetov's SCM to pay the remaining $760 million to Cypriot company Raga Establishment Ltd for Ukraine's telecoms operator Ukrtelecom, LIGA.net has reported, with reference to the court materials.
There were not a lot of publicly available data on privatization and subsequent resale of Ukrtelecom. The state sold 92.79% of the operator's shares in 2011 to ESU, a subsidiary of Austria's EPIC Group. Two years later, the group re-sold the assets to Akhmetov.
"It suddenly turns out in early 2017 that there was one more deal - a secret one. A certain company, called Raga Establishment Ltd (formerly known as Epic Telecom Invest Ltd), as it turned out, rebought Ukrtelecom from EPIC and then resold it in 2013 to Akhmetov for $860 million. According to the Cyprus court decision, Raga belongs to Denys Horbunenko, a Ukrainian ex-banker living in London. According to Raga's claim, after the agreement in 2013, it received only the first tranche of $100 million from SCM. After that, Rinat Akhmetov's corporation stopped paying," reads the report.
LIGA.net appealed to legal representatives of Raga and asked them to provide more details about the trial. The Cyprus court ruling on Akhmetov's asset freeze was preceded by the decision of the London arbitration court on a lawsuit filed by Raga.
"It was [the London court] that ordered SCM to pay the remaining $760 million for Ukrtelecom. The plaintiff handed over to the editorial staff a copy of the London arbitration court decision, which contains a large number of details on how and from who exactly SCM bought Ukrtelecom," reads the report.
As reported, the Cyprus court ruled to freeze the assets of Ukrainian oligarch Rinat Akhmetov for $820.5 million in the Ukrtelecom case.
The decision by the District Court of Nicosia related to Akhmetov and nine other parties was made on December 27 in the case on the sale of the telecoms group Ukrtelecom to Akhmetov's SCM Group. Raga, which is owned by Denys Horbunenko, a former Ukrainian banker, has been pursuing Akhmetov and others seeking full payment for the sale of the telecoms group.
The court's decision means that Akhmetov and other defendants are free to dispose of their assets, but under certain conditions, the main one of which is to always keep these assets at least for the amount of $820.5 million.
op