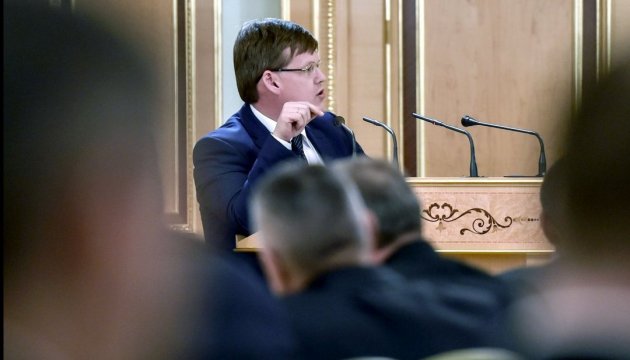 Social standards to grow faster than inflation in 2018 – Rosenko
One of the priorities of the state budget for 2018 is to ensure the growth of social standards at a faster rate than inflation.
Vice Prime Minister of Ukraine Pavlo Rosenko announced this, the Governmental portal informed.
"For us, the main thing is to ensure that the level of social standards (first of all, salaries and pensions) grows at a faster rate than inflation. This is our principled position, this is one of the priorities of the budget for 2018," Rozenko said.
He recalled that in 2017, the growth of actual wages by 20% surpassed the inflation rate.
He also noted that as a result of raising the minimum wage to UAH 3,200 and raising wages for all categories of employees, the revenues to the Pension Fund of Ukraine increased that made it possible to carry out modernization of pensions from October 1, 2017 on an unscheduled basis.
ish