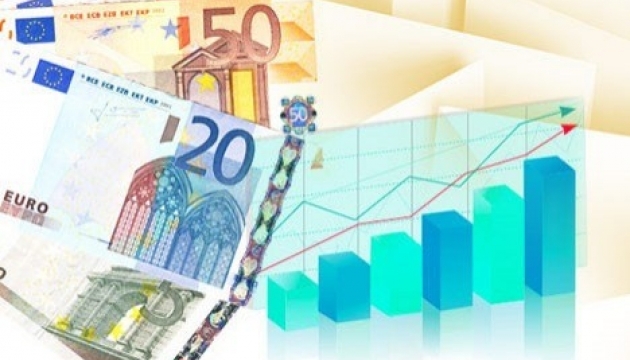 EU provides EUR 50 mln to Ukraine's Energy Efficiency Fund
An agreement with the European Union on the financing of the Energy Efficiency Fund in Ukraine is to be signed at the beginning of this year, Deputy Prime Minister and Minister for Regional Development, Construction, Housing and Utilities of Ukraine Hennadiy Zubko has reported on his Facebook page.
"We plan to sign an agreement with the EU on financing the Energy Efficiency Fund at the beginning of this year. Ukraine and the European Union at the final stage of signing an agreement on cooperation to co-finance the Energy Efficiency Fund," Zubko wrote.
According to him, the signing of the agreement opens access to non-repayable donor assistance from the EU in the amount of EUR 50 million to finance energy efficiency activities that will be carried out by condominiums according to the rules of the Energy Efficiency Fund this year, as well as the opportunity to raise an additional EUR 50 million to finance activities in 2019.
In addition, the EU will provide technical assistance for the launch of the fund.
"The benchmarks for our further cooperation with the EU are the selection of the leaders and members of the supervisory board of the Energy Efficiency Fund, the creation of the necessary IT systems (energy audit registers, energy efficiency certificates, monitoring of the results of implemented energy efficiency measures), as well as a public platform for the provision of energy audit services that will ensure transparency and openness of all procedures as part of the fund," Zubko said.
As Ukrinform reported, the law on the Energy Efficiency Fund was adopted by the Verkhovna Rada of Ukraine on June 8, 2017.
Ukraine's state budget foresees nearly UAH 2 billion to finance this fund in 2018, including UAH 400 million to be used for "warm loans" and UAH 1.6 billion for large-scale energy modernization projects.
According to government forecasts, over 3-5 years of the work of the Energy Efficiency Fund, annual gas saving due to efficient fuel use will reach at least 1.5 billion cubic meters and, at the same time, the launch of new production facilities on the basis of the latest technologies will help create an additional 75,000 new jobs.
op