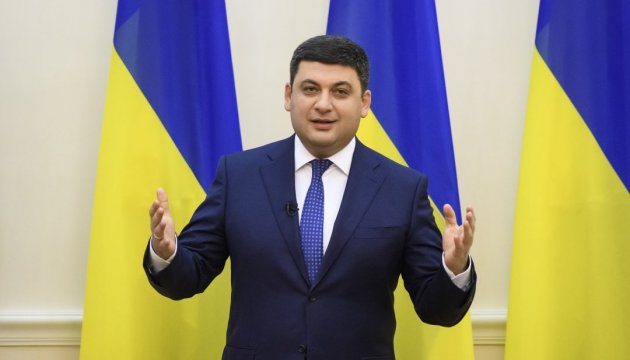 PM Groysman: Tax innovations to help modernize national economy
Tax innovations, which provide for VAT deferral for imports of unique equipment and decrease in the rent for commissioning of new gas wells, will facilitate the technological renovation of production in Ukraine.
Such a belief was expressed by Prime Minister of Ukraine Volodymyr Groysman.
"Today it is important to ensure the modernization of the national economy, update the key assets of enterprises, equipment... That is why we introduce 24 month installments to eliminate the need for taking out expensive loans to purchase equipment, paying interest and one more tax (VAT). We should revive the national industry and we can do this by removing the existing barriers in domestic production," Groysman stressed.
It is envisaged that the VAT deferral for industry will be in effect until 2020 and will be introduced with respect to each particular production upon submission of a relevant application. The range of industries that can take advantage of VAT deferral is quite wide and covers the enterprises of machine-building, metallurgy, consumer goods, processing of agricultural raw materials and food industries.
ol