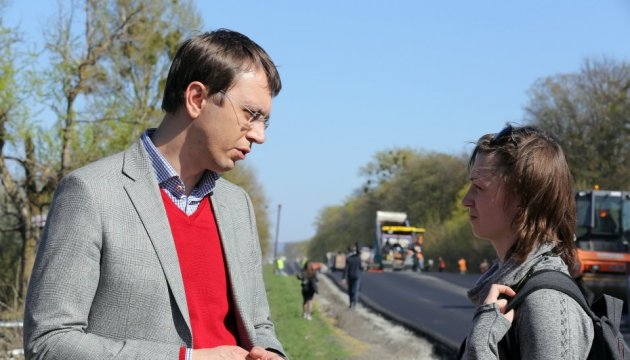 Road Fund to accumulate UAH 32 bln for road repairs in 2018 - Omelyan
Infrastructure Minister of Ukraine Volodymyr Omelyan has said that the Road Fund will start operating in Ukraine on January 1, 2018. It will accumulate UAH 32 billion for road repairs.
He stated this in an interview with Narodna Pravda online publication.
"The Road Fund will start operating on January 1, 2018. Therefore, we will have guaranteed UAH 32 billion in the Road Fund for the next year," Omelyan said.
According to the minister, it is planned to accumulate a resource for local infrastructure and road safety activities.
However, apart from the Road Fund, Omelyan said he expects that infrastructure projects in 2018 will be implemented through the state budget.
As earlier reported, the Verkhovna Rada in November 2016 adopted a law on the establishment of the Road Fund in Ukraine in 2018.
iy