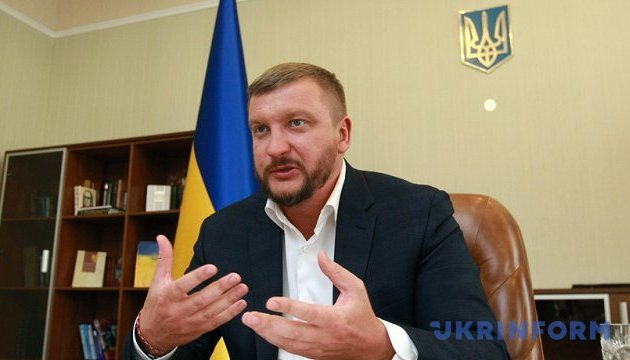 Petrenko calls on Chinese investors to study Ukraine's investment opportunities
Justice Minister of Ukraine Pavlo Petrenko in the scope of his official visit to China has called on Chinese investors to study Ukraine's investment opportunities.
Justice Minister Petrenko stated this at a meeting with Guo Shengkun, Secretary of the Central Political and Legal Affairs Commission of the Communist Party of China and member of the State Council, the Justice Ministry's press service reports.
"We count on the support of friendly China in the international arena. We are fully open for economic cooperation and invite Chinese investors to a more thorough analysis of Ukraine's investment opportunities, especially on the eve of large-scale privatization, which the government intends to carry out after the adoption of the necessary package of laws by the Verkhovna Rada in the near future," the Ukrainian minister said.
Also, the parties during the meeting discussed the status of protection of property rights and investments in Ukraine, which is important when investing in the economy of the country.
In addition, Petrenko informed about the reforms being implemented in Ukraine. In particular, the officials drew attention to the fact that the process of opening state registers and implementing anti-corruption initiatives is one of the key strategic priorities for the Ukrainian government.
"The Justice Ministry opened the registers of property and business. We are the first among European countries to legislate the requirement for legal entities to indicate their real owners. Transparency and openness are effective means of combating corruption and improving the business climate in the state. This approach positively influences the volume of investment in our economy," Petrenko stressed.
iy