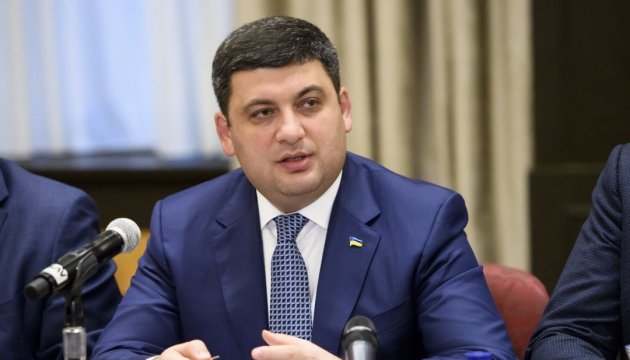 PM rules out possible sale of strategic enterprises
Ukrainian Prime Minister Volodymyr Groysman rules out the permission to sell strategic enterprises as a result of the change of the privatization procedure after the adoption of the law on privatization of state property.
He said this at the Verkhovna Rada during the consideration of a respective bill on Thursday, an Ukrinform correspondent reports.
"No one is going to sell strategic enterprises. This is our wealth, and we must build high-quality and efficient management and ensure profits for these companies that will be paid to the budget," Groysman said.
In addition, he stressed the need to establish management and strengthen control over the management of municipal property.
"It is necessary to bring order with municipal property, because some city councils, unfortunately, also parasitize on this property and conceal income from the management of this property," he said, stressing the need to create conditions for the privatization of state-owned enterprises, which would ensure the arrival of effective owners.
"Why do we have such problems in the country? Because we did not carry out the necessary reform on time and people complain about low salaries, and the state sector of enterprises is the biggest source of corruption in the country... We have to eliminate this, create conditions such as in other European countries so that we have effective owners there," Groysman said.
As reported, on Thursday, November 9, the Verkhovna Rada adopted at first reading government bill No. 7066 on privatization of state property, which envisages the improvement of the privatization procedure.
op