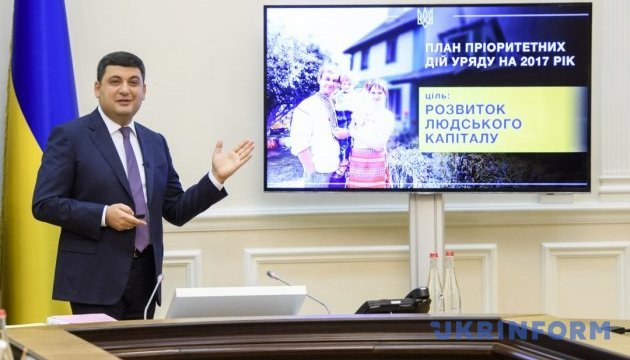 PM Groysman: Business receives predictable conditions for development in Ukraine
The Government of Ukraine has taken a number of steps to ensure predictable conditions for business development and reduce corruption.
Ukrainian Prime Minister Volodymyr Groysman said this at the Cabinet's meeting, an Ukrinform correspondent reports.
"Business starts to develop in the predictable conditions. If you ask the business representatives, they will say that corruption in VAT has been destroyed by our government. We launch new services. Nine million Ukrainian entrepreneurs have the opportunity for working in the e-office of a taxpayer," Groysman said.
He also added that the government ensured the greater transparency of customs clearance procedures and the more effective fight against smuggling.
"There is still much to be done, but the measures taken have secured 34% increase in revenues," Groysman said.
ol