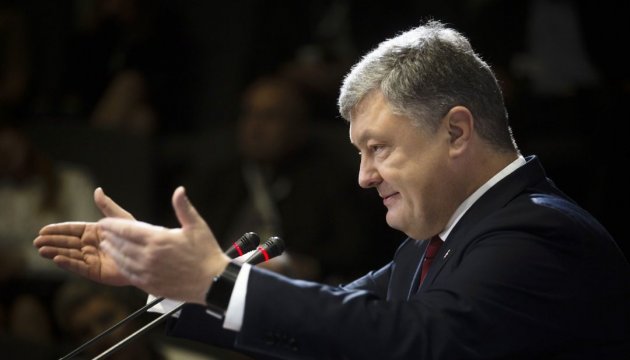 Direct flight to connect Ukraine and Malta – Poroshenko
President of Ukraine Petro Poroshenko and President of the Republic of Malta Marie-Louise Coleiro Preca noted a positive influence on various spheres of social and economic life of two states after the establishment of direct air connection.
President Petro Poroshenko emphasized that his meetings with the President of Malta yield practical results, the press service of the Head of State reported.
"One of the most important results is the introduction of connection between Malta and Ukraine," he said.
The Head of State believes that establishing direct air connection between our countries will have not only a tourism dimension. "This is education, this is business contacts, social programs and more," he added.
"I really appreciate that these practical achievements of our negotiations bring our countries together. More Ukrainians, having the opportunity to travel without a visa, will go to Malta, discover this beautiful country for themselves," Petro Poroshenko said adding that Maltese will also be able to visit Ukrainian Kyiv, Lviv, Kharkiv, Odesa and other interesting historic sites of our country.
President of the Republic of Malta Marie-Louise Coleiro Preca noted that connection between our countries is extremely important for making them more accessible to citizens. "We are convinced that Maltese and Ukrainian tourists will be able to enjoy the diverse colorful culture of our countries. To discover the history and the fact that makes our countries unique, " she said.
ish