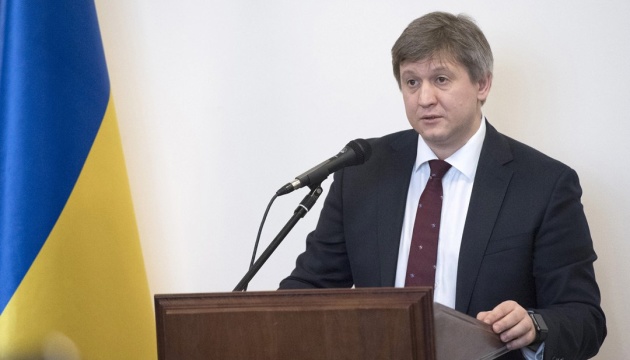 Ukrainian Finance Minister confirms intention to continue IMF's EFF program implementation
Finance Minister of Ukraine Oleksandr Danyliuk has confirmed Ukraine's intention to continue implementation of the IMF's EFF program despite the complexity of negotiations on allocation of next tranche.
The minister said this in a commentary to an Ukrinform correspondent in Washington, where the Ukrainian delegation takes part in the Annual Meetings of the International Monetary Fund and the World Bank Group.
"We appreciate our cooperation with the IMF and the World Bank. Those, who are now trying to distort this, just work against the interests of Ukraine," Ukrainian Finance Minister commented on a recent publication in the Western media about possible Ukraine's withdrawal from cooperation with the Fund.
According to him, Ukraine does not intend to terminate its participation in the program of the International Monetary Fund.
"We intend to successfully implement the program with the IMF to have a strong and successful economy in 2019, after the program's completion," the minister summed up.
ol