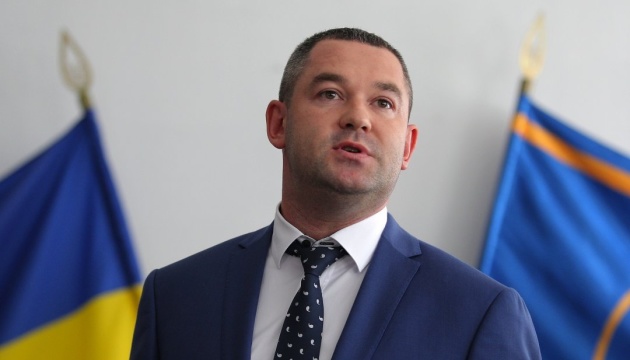 State Fiscal Service, IOM intend to implement joint projects
The State Fiscal Service of Ukraine (SFS) and the International Organization for Migration (IOM) have discussed prospects for further cooperation and implementation of joint projects in the field of border management.
These issues were discussed during the meeting of acting SFS Chairman Myroslav Prodan with Dr. Thomas Lothar Weiss, IOM Ukraine's Chief of Mission, the SFS press service reports.
According to Prodan, an example of such a successful cooperation between the SFS and the IOM was the project "Support to the Creation of an Electronic System of Pre-arrival Information Exchange between the Customs Authorities of Belarus and Ukraine (PRINEX)".
"The implementation of this project has allowed us to actually restore the exchange of preliminary information on goods and vehicles crossing the Belarusian-Ukrainian border starting from the end of 2015. This significantly accelerated customs procedures and reduced time while crossing the border, as well as promoted trade and economic relations for strengthening the economy of Ukraine and the Republic of Belarus," the acting SFS chairman said.
Prodan also noted that, using this positive experience, the relevant exchange of information between the SFS and the State Border Service of Ukraine was recently established. The Novi Yarylovychi - Nova Huta border check point on the Ukrainian-Belarusian border was chosen to implement this pilot project.
iy