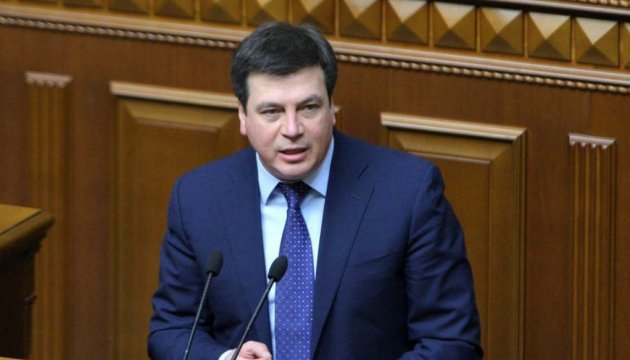 Vice PM Zubko: Decentralization reform to completely change governance system in Ukraine
Vice Prime Minister - Minister for Regional Development, Construction, Housing and Utilities Hennadiy Zubko says that the decentralization reform being carried out in Ukraine will completely change the governance system in the state, financial capacities and potential of regions.
"Decentralization does not only mean an increase in local budgets, but it is also a motivation for local self-government bodies for attracting investments for community development, implementing infrastructure projects. The reforms being carried out in the country are a kind of 3D model. As the reform in any sector – in healthcare, educational or social sectors influences each particular community, which are now undergoing a transformation phase as well. Each particular reform should be verified at the level of communities", said Zubko during a meeting dedicated to the presentation of decentralization reform to the IMF representatives, the government's press service reports.
According to Zubko, the government has already completed the first stage of financial decentralization: amendments have been introduced to the Budget and Tax Codes of Ukraine regarding the delegation of additional budgetary powers to local governments and consolidation of stable sources of earnings to ensure their implementation. As a result, there is a significant improvement in the financial state of local governments, he stressed.
The vice prime minister also added that within three years since the beginning of the decentralization reform, revenues of local budgets in Ukraine grew by UAH 102.1 billion or 2.5 times - from UAH 68.6 billion in 2014 to UAH 170.7 billion in 2017 (plan for 2017 envisages the figure of UAH 170.7 billion, forecast – UAH 190 billion).
iy