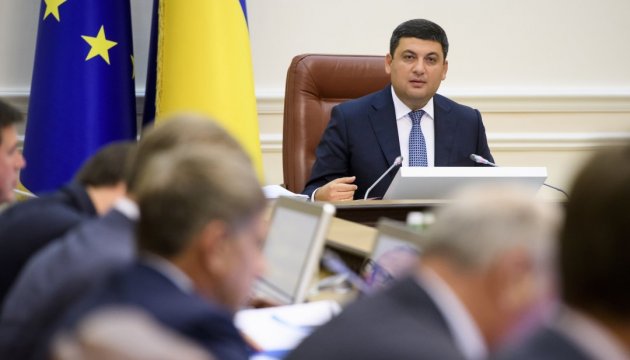 PM Groysman: Ukraine, France enhancing cooperation in investments and energy
Prime Minister of Ukraine Volodymyr Groysman says that France and Ukraine are deepening strategic cooperation on investment projects and energy programs.
"The level of economic cooperation is rather high. We're gradually creating a favorable investment climate in Ukraine. And we are grateful for the attention of the French business to Ukraine," Groysman said at a meeting with the delegation of the French Senate, the Ukrainian Government's press service reports.
He assured that Ukraine, regardless of the political situation, wants peace and development for both countries.
"We have many challenges and we need to make changes in various spheres, we have much to do," the Prime Minister added.
The head of the France-Ukraine Friendship Group of the French Senate Hervé Maurey, in turn, said: "Reforms in Ukraine are large-scale, but the most important is that they are taking place amid a military confrontation".
In this context, the parties noted that the economic growth of Ukraine contributed to the revival of bilateral relations with France.
In particular, the parties noted such important investment projects as the joint construction of a transshipment grain complex at Odesa Sea Commercial Port and Lviv plant for recycling municipal solid waste. Also, the comprehensive support was provided from the French utility Engie SA, which is a natural has supplier to Ukraine, to construct a solar park in the Chornobyl area.
iy