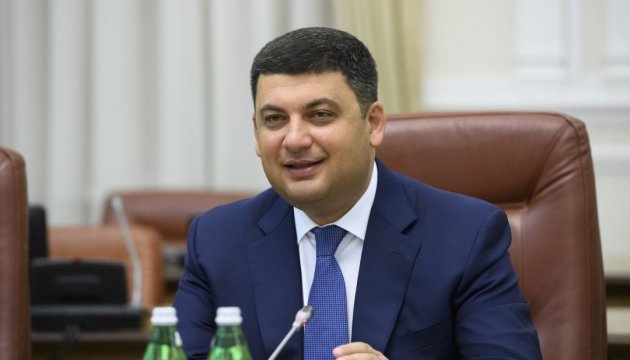 PM Groysman: Digital economy can rapidly increase Ukraine's GDP
Prime Minister of Ukraine Volodymyr Groysman has said that Ukraine should develop the digital economy, because it can rapidly increase the country's GDP.
In a post of his Facebook page, he wrote: "Another important step has been taken to develop the digital economy in Ukraine. It is the digital economy that is the accelerator of the social economic life of the society in the modern world and it can rapidly increase the country's GDP."
He recalled that it was Ukraine that was the first in the world to launch an electronic state auction based on the cryptographic blockchain technology.
"It is this technology that provides decentralized storage and protection of information, it can lead to the replacement of the classic functions of banks, notaries, even state ones, destroy corruption, ensure the full transparency of all processes and give a huge competitive advantage to the country," the Prime Minister said.
Groysman also added the pilot project became truly breakthrough and innovative in the whole world to ensure the full transparency of the largest state auction (over UAH 4.5 billion of sold assets).
iy