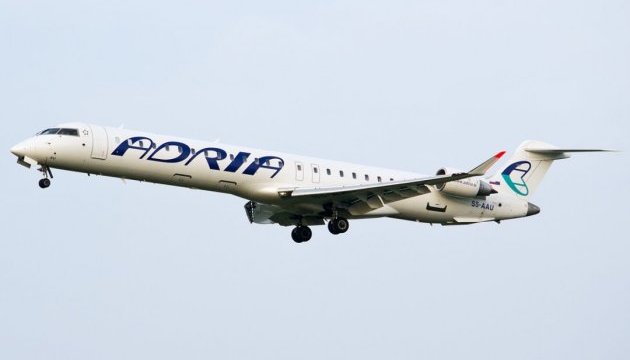 Adria to launch flights from Slovenia to Ukraine
Slovenia's Adria Airways announced it will launch new flights between Ljubljana and Kyiv, which marks company's return to Ukraine after six years.
This has been reported by the Centre for Transport Strategies with a reference to EX-YU Aviation News.
"The Slovenian airline on October 29 launches Ljubljana –Kyiv-Ljubljana flights. The flights will be serviced by the Bombardier CRJ900 aircraft," reads the report.
The flights will be performed three times per week: each Thursday, Friday and Sunday from the Slovenian capital, and on Monday, Friday and Saturday from Kyiv.
The Bombardier CRJ900 aircraft accommodates 86 passengers.
iy