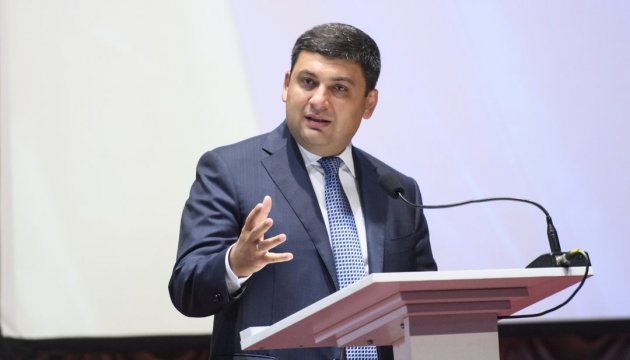 PM Groysman: Government intends to reform coal industry
The Ukrainian government intends to reform the coal industry and special measures are already being implemented to strengthen the country's energy security.
Prime Minister Volodymyr Groysman stated this in a speech on the occasion of Miner's Day, the government's website reports.
"For many years there was and still is a burning need to put into practice the reform in the coal industry, however, only in recent years, within the framework of large-scale energy efficiency measures and strengthening of energy security of the state we have approached close to its development and implementation. The initiatives that are planned to be implemented will unquestionable transform significantly the coal sector and will allow us to reform and modernize coal mines as well as to make them highly efficient and profitable enterprises. Measures are now being implemented to reequip the power units of the thermal power stations for the coal gas group, which will strengthen the country's energy security," the prime minister stated.
He also noted that the coal industry is a strategic sector of the national economy. In particular, the development of this industry is envisaged in the Energy Strategy of Ukraine until 2035.
He also added that miners are a real example of courage and endurance. Increasing the prestige of the miner's profession, retaining specialists and decent social protection of miners are one of the top priorities of the government's policy in the coal industry, the prime minister said.
Minder's Day is traditionally marked in Ukraine on the last Sunday of August.
iy