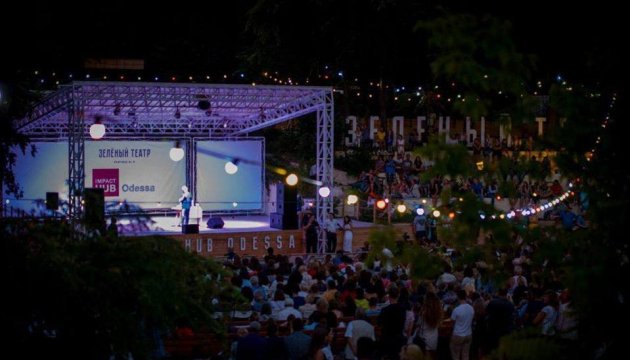 Odesa introduces impact investing in Ukraine - media
Odesa is introducing new standards for a new economy, in which a key element is the so-called impact investing, Yehor Hrebennykov, the founder of Impact Hub Odessa, has written in his blog on the website of the Ekonomichna Pravda online news site.
According to the patron, impact investing gives an answer to the question of where and how to invest and receive not only financial dividends, but also a strong dream generated by pure conscience and fulfilled obligations.
"The capacity of the market for impact investments is not very big today, even on a global scale. It's more modest within Ukraine. You can keep to the beaten track, applying, for example, to a Swiss fund dealing with impact investing, and choose ready-made instruments from its portfolio. But the object of such investments will most likely be a social enterprise, thousands of kilometers away from Ukraine," Hrebennykov said.
The entrepreneur said he was confident that there are many projects in Ukraine that might be of interest to impact investors. Impact Hub Odessa is engaged in the search for and development of new ideas for social transformation. The creation of the latter in 2012, in his opinion, was a utopian idea. However, from 2012 to 2017, the businessman spent nearly $5 million on the development of the Impact Hub and the Green Theater.
Today Impact Hub Odessa is 1,300 square meters of educational space, seven regular programs in various spheres, over 200 social projects, 1,700 public events and 50,000 visitors per year.
"Firstly, we simply gathered people and organizations that believe that the city and the country could be better. We brought together projects and professionals from different spheres, and they immediately gained common sense and found shared values and new ideas. When the concentration of social start-ups exceeded the mark 'one start-up per square meter,' we began to present projects to businessmen and concerned officials and launched a series of free master classes from professional financiers, marketers, lawyers, as well as owners and top managers of different businesses," Hrebennykov wrote.
He added that a disadvantage of impact investors in Ukraine was virtually zero or even negative profitability of social transformative projects. However, the scale of the social effect pays back lavishly the expectations, as happened, in particular, with the Green Theater project in Odesa.
"In 2014, I felt that the format of a big cultural and educational open air platform would be in demand and rented the Odesa-based Green Theater, which was abandoned a quarter of a century ago. The restoration seemed to be endless and required new investments... As a result, given the development, maintenance and free events, the project cost $530,000. Over the past three years, we have managed to turn the theater into comfortable public space with a rich cultural and educational program, but these investments will not come back. However, the transformation of the Green Theater from an overgrown landfill into a place, which thousands of people want to visit every day is a feeling worth a million!" he said.
He noted that in the field of impact investment there are projects for everyone - for pensioners and for wealthy citizens. Later, the creator of Impact Hub Odessa promised to talk in more detail about how to choose a project to your taste and purse, how to get pleasure, profit, new experience and network, if someone has vacant real estate of any size, as well as how to choose a team for projects in the field of social innovation, if the main activity does not leave the time at all.
op