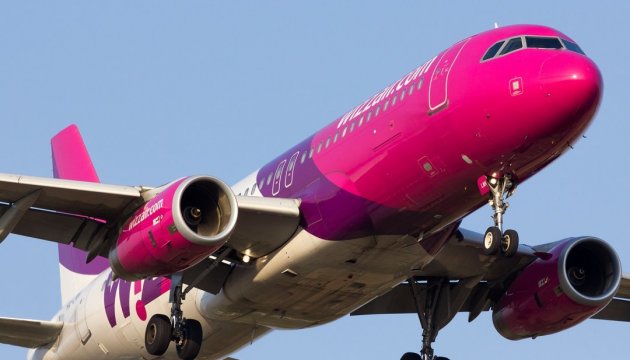 Wizz Air sets occupancy record on Kyiv flights
Wizz Air has set a record on the occupancy of planes by passengers on flights from Kyiv's Zhuliany Airport from August 1 to August 13, according to the airport's official page on Facebook.
"Over this period, Wizz Air performed 70 flights, with the average occupancy of 170 passengers per flight. The maximum number of passengers on 70 flights was 12,600, and the airline's services were used by 11,900 passengers. Thus, the average occupancy on one flight was 94.4%," reads the statement.
The airline said that such a number of passengers in the first half of August were a record for Wizz Air on Kyiv flights.
As Ukrinform reported, in April 2018, Europe's low-cost airline Wizz Air launches two flights from Kyiv's Zhuliany Airport - to Lisbon and Tallinn. The cost of tickets will range from UAH 1,149 (Lisbon) and 719 UAH (Tallinn).
op