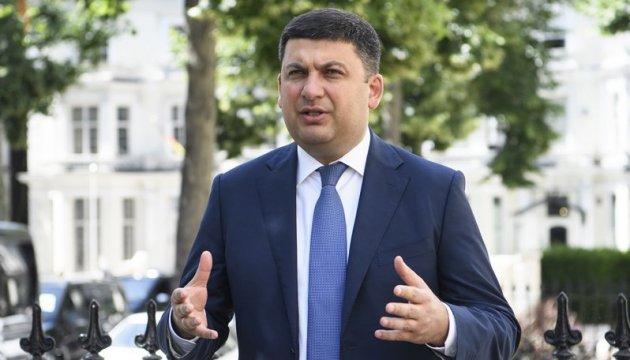 PM Groysman: Metallurgical complex incurred heavy losses due to Russian aggression
Prime Minister of Ukraine Volodymyr Groysman on July 16 congratulated employees of the mining and metallurgical complex on their professional holiday, the government´s portal reports.
In his speech on this occasion, the prime minister said: "The industry incurred heavy economic and infrastructural losses from the Russian-terrorist occupation of separate regions in Donbas, as well as the annexation of the Autonomous Republic of Crimea. Despite these challenges, the industry is actively operating, and its enterprises transfer all kinds of taxes to the national budget. The mining and metallurgical complex has significant prospects for further development."
Volodymyr Groysman also noted that Ukraine should attract significant amounts of investments so that this complex can further develop, as well as implement well-considered privatization policy towards state-owned enterprises.
iy