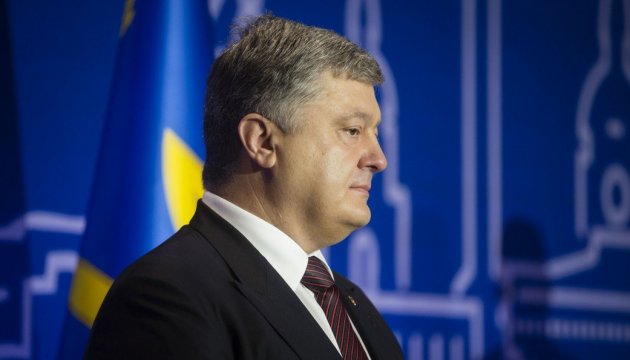 Ukraine to allocate over UAH 16 bln for road construction this year - Poroshenko
Ukraine will allocate more than UAH 16 billion for road construction this year.
Ukrainian President Petro Poroshenko announced this at the opening of a new GualaPack plant in Sumy on Wednesday, an Ukrinform correspondent reports.
"I hope that tomorrow they will adopt changes to the budget, which will further expand the investment potential and expand the experiment launched by my law, when extra customs revenues... will be spent on the construction of Ukrainian roads. In 2015-2016, this was a privilege of several regions, and in 2017 I decided that we should spread it throughout Ukraine. We are confident that over UAH 16 billion this year alone will be allocated for road construction in Ukraine where it has never been done," the president said.
As for Sumy, Poroshenko said, the city has received about UAH 300 million for road construction over the first five months of 2017 as part of an experiment.
op