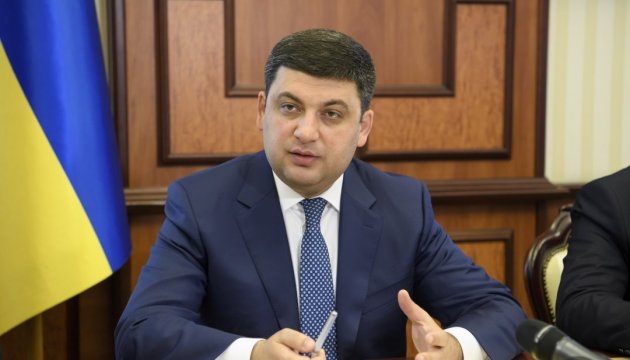 PM Groysman: Stability of PrivatBank isn't in jeopardy
Prime Minister of Ukraine Volodymyr Groysman says that at present nothing threatens the stability of PrivatBank.
"It is a system bank, with dozens millions of Ukrainian citizens who have accounts their and use bank's services. The stability of PrivatBank isn't in jeopardy," Groysman said during a talk show on ICTV Channel on Monday evening, an Ukrinform correspondent reported.
According to the Prime Minister, the nationalization of PrivatBank was held for the benefit of Ukrainian citizens and the banking system in general.
Groysman also added that he hadn't held any talks with bank's owners.
He stressed that the bank has management, Supervisory Board; it has hired experts of international level, best lawyers and auditors.
"They are working to protect the interests of the state", Groysman emphasized.
iy