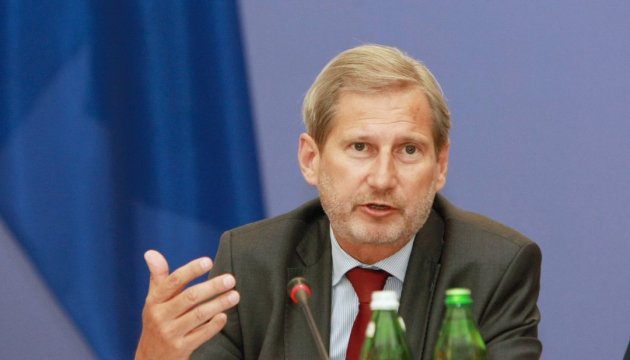 EU Commissioner Hahn: Ukraine has one year to conduct key reforms
EU Commissioner for Neighbourhood Policy and Enlargement Negotiations Johannes Hahn believes that Ukraine has only one year to conduct key structural reforms.
The Commissioner said this at the press conference in Kyiv, the Yevropeiska Pravda media outlet reports.
"We have time left until the middle of next summer. Then the pre-election campaign will start to shape the sentiments, and this usually does not contribute to the reform process," he explained.
The EU Commissioner said that the health care, pension, land and privatization reforms had to be the top-priorities for the Verkhovna Rada.
Hahn stressed that some of those changes were not popular, which would complicate their approval closer to the elections. At the same time, according to the Commissioner, these reforms are necessary for the development of Ukraine.
ol