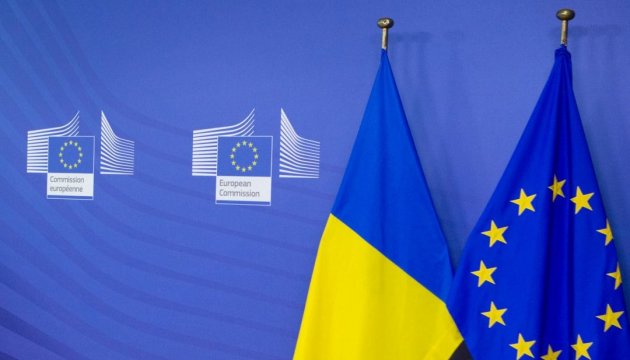 European Union launches anti-corruption project in Ukraine
The official launch of the EU Anti-Corruption Initiative project has taken place in the premises of the club of the Cabinet of Ministers of Ukraine on Thursday.
As an Ukrinform correspondent reports, the project aims to strengthen capacities of the newly created anti-corruption institutions and to strengthen external control over the reform process on part of the Verkhovna Rada, the civil society and the media.
"We officially launch the EU Anti-Corruption Initiative project, providing significant EU support programs for the fight against corruption. I am grateful that the Danish International Development Agency has already begun implementation of the program. The EU advisory mission also starts to involve the international experts in this program. This shows an integrated approach to this work," EU Commissioner for Neighbourhood Policy and Enlargement Negotiations Johannes Hahn said during the launch of the initiative.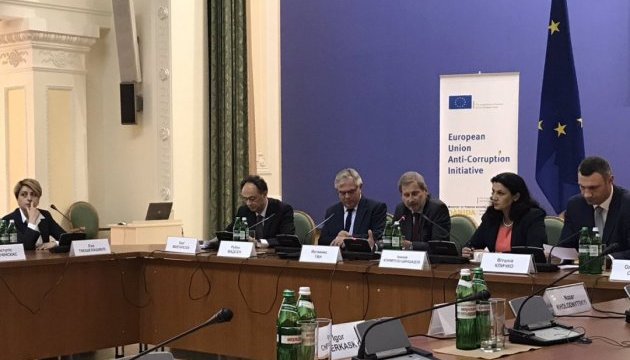 "I am very happy to come to Ukraine when the visa-free regime between Ukraine and the EU comes into force. This will happen in ten days. This is a very big achievement for the EU, which shows that the reforms are advancing, particularly, in the area of tackling corruption."
According to Hahn, corruption remains the main factor that hinders the development of Ukraine.
ol