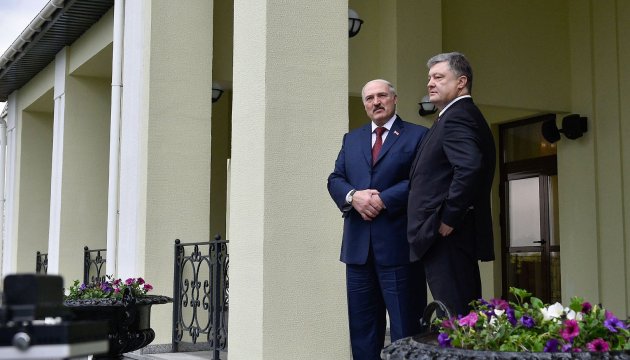 Ukraine, Belarus to enhance economic cooperation
President of Ukraine Petro Poroshenko had a meeting with President of Belarus Alexander Lukashenko in the course of the working visit to the Republic of Belarus.
The Presidents discussed a wide range of issues on bilateral cooperation, the press service of the Head of State reported.
Petro Poroshenko noted that Ukraine and Belarus reached pretty good results in economic cooperation. "Dynamics of growth of mutual trade turnover in 2016 demonstrates dramatic improvement of the economic situation in Ukraine. And dynamics of the first two months of this year is even more promising," the President said at the joint press conference.
The Head of State noted that in the course of the meeting, the parties noted "unique opportunities emerged from decentralization". "Our Belarusian partners feel that for the first time in many years our territorial communities will have opportunities to purchase utility machinery, trolleybuses, other equipment that will make the streets of our cities cleaner and the life of their residents better," he added.
The parties agreed to cooperate in humanitarian sphere. Several working groups will carry out sessions on sectoral cooperation. The parties agreed to interact in the sphere of energy security, maintain and increase the share of Belarusian presence in the oil market of Ukraine.
ish