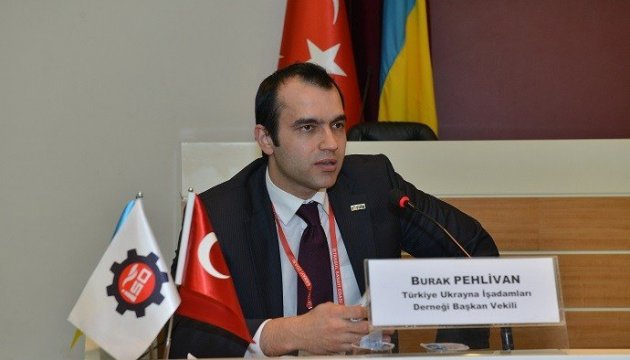 Expert: Turkish capital in Ukraine totals over $2 bln
The sum of Turkish capital in Ukraine totals more than $2 billion, and it still grows.
Chairman of the Board of the International Turkish-Ukrainian Business Association Burak Pehlivan stated this during an expert meeting held in Ukrinform.
"Turkish capital in Ukraine totals more than $ 2 billion. And the sum grows every year, every month," he said.
Burak Pehlivan also paid attention to the development of Turkish-Ukrainian business and Ukrainian-Turkish relations.
He stressed that now the foreign trade turnover between Turkey and Ukraine is $3 billion, while in 2008 it was $8 billion.
The expert also specified that "the Turks are looking for new markets, not only how to sell their goods, but also where to relocate their factories."
"Turkish business cannot compete in some industries, and it should move somewhere. And why not to Ukraine?" the expert said. .
iy