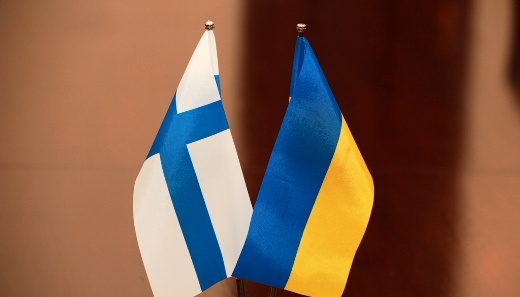 Ukraine to adopt Finland's best practices in replacing natural gas with alternative fuel
The Ukrainian delegation arrived in Helsinki, Finland, to participate in the Nordic Baltic Bioenergy Conference dedicated to the replacement of traditional energy resources with alternative fuel, biomass markets development, highly-efficient cogeneration and biofuels.
This is reported by the Government portal, referring to Ukrainian State Agency on Energy Efficiency and Energy Saving Chairman Sergiy Savchuk.
"In the course of our visit to Finland, in cooperation with the representatives of Finland's Foreign Affairs Ministry and leading Finnish companies, we will discuss the technical solutions and economic models of heat production using alternative sources, the promoting tools for biomass market development and the development mechanisms of highly-efficient cogeneration in Ukraine," Savchuk said.
According to him, bioenergy's share is rapidly growing in the countries of the Baltic region. In particular, a share of green energy in Finland's final consumption came to 39.3% in 2015, including 80% of energy generated from biomass.
"For Ukraine, having a strong potential for the use of agricultural wastes and forestry residues, Finland's best practices in energy production using alternative fuel are very useful," Savchuk noted.
Ukraine's overall potential in terms of agricultural wastes is 93.5 million tonnes. It is possible to replace more than 9 billion cubic meters of natural gas per annum by using just 37% of agricultural wastes for energy purposes.
mk