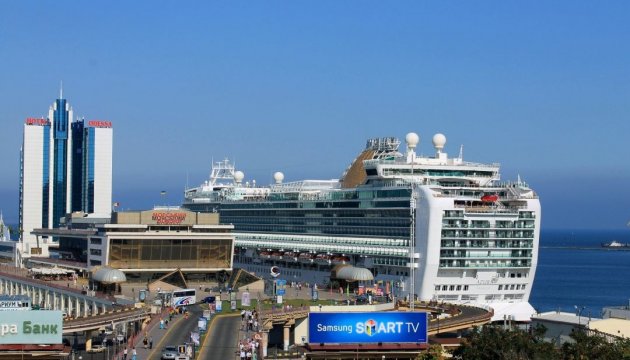 USPA to present port infrastructure development projects to investors on April 4
In cooperation with the American Chamber of Commerce in Ukraine (ACC), the Ukrainian Sea Ports Authority (USPA) will hold 'Port Infrastructure Development Day' on April 4, 2017 and present the projects related to the creation and renovation of berthing infrastructure facilities in sea ports to foreign and Ukrainian engineering and construction companies.
USPA's press service reports this on its website.
In the course of the meeting, the USPA is expected to present the key projects related to the construction and renovation of berthing facilities in Ukrainian sea ports, namely the development of the mooring line of Odesa, Chornomorsk, Yuzhny and Mariupol sea ports.
According to the report, the representatives of Ukraine's leading engineering companies and the global leaders in this area were invited to attend the meeting, including China Harbour Engineering Company (China), ILK Construction (Turkey), Daewoo E&C (South Korea), Royal Haskoning DHV (Netherlands), STRABAG SE (Austria), HOCHTIEF Infrastructure GmbH (Germany), AECOM (USA), etc.
In addition, the invitation list includes the representatives of the European Bank for Reconstruction and Development (EBRD), embassies and diplomatic missions, the Ukrainian Infrastructure Ministry, the Ukrainian Regional Development, Construction, Housing and Utilities Services Ministry.
mk