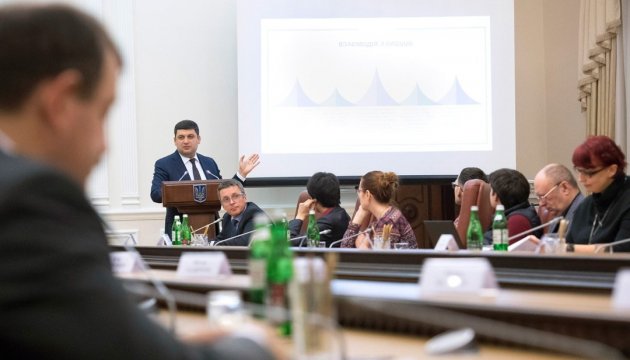 Government launches work on liberalization of coal market
On March 20, a working group on the liberalization of the coal market in Ukraine was created to fulfil an order issued by Prime Minister of Ukraine Volodymyr Groysman. Vice Prime Minister Volodymyr Kistion was appointed as head of the group, reads a report on the government's website.
"On March 9, under the chairmanship of the Prime Minister, a meeting was held with experts to discuss the creation of a transparent coal market as a priority stage on the way to reforming the energy sector. As a result, this working group was created to fulfill the order by the Prime Minister of Ukraine; its purpose is to discuss the liberalization of the coal market and the creation of a Ukrainian market indicator of energy coal, as well as to identify and assess possible advantages and risks of various procedures for developing such an indicator," Vice Prime Minister Volodymyr Kistion said at the first sitting of the group.
Participants of the meeting discussed a draft law "On the market of coal products", issues of concluding public bilateral agreements on the purchase and sale of coal and possibilities of creating a coal exchange.
iy