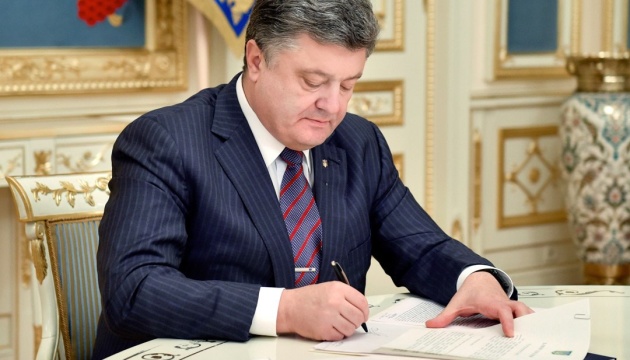 Poroshenko approves sanctions against Russian banks
President of Ukraine Petro Poroshenko has put into effect the decision of the National Security and Defense Council of Ukraine (NSDC) of March 15, 2017 "On the application of personal special economic and other restrictive measures (sanctions)" against a number of legal entities.
This has been reported by the press service of the Head of State on Thursday.
As noted in the relevant decree, the decision of the NSDC was adopted in accordance with Article 5 of the Law of Ukraine "On Sanctions", taking into account the proposals of the National Bank of Ukraine.
The sanctions for a period of one year will be imposed on PJSC Sberbank, VS Bank, PJSC "Joint-stock commercial industrial investment bank", PJSC "VTB BANK", PJSC "BM BANK" in form of prevention of the capital withdrawal outside Ukraine in favor of the persons connected with these legal entities.
The Cabinet of Ministers and the National Bank of Ukraine are instructed to ensure the implementation and monitoring of the effectiveness of sanctions and take immediate measures to prohibit the placement of funds of state enterprises, institutions, organizations and business entities under sanctions.
ol