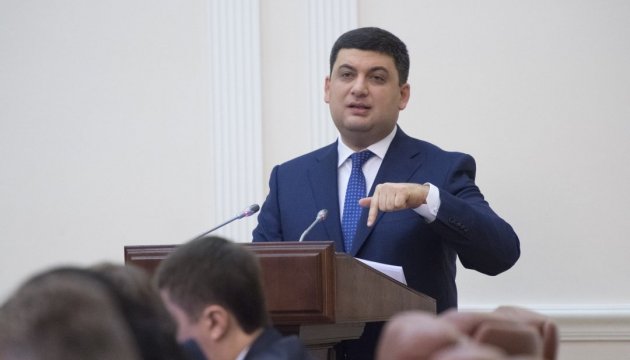 PM Groysman: Memorandum with IMF envisages no increase in retirement age
A memorandum between Ukraine and the International Monetary Fund (IMF) doesn't envisage any rise in retirement age for Ukrainians.
Prime Minister of Ukraine Volodymyr Groysman has stated this during the Agro Animal Show 2017 exhibition today, February 17.
"Let no one speculate on this, because the memorandum envisages not a single word about the increase in retirement age for the Ukrainians," the Ukrainian premier said.
According to Prime Minister Groysman, the Ukrainian government is cooperating with the International Monetary Fund, and the work on the preparations for the signing of a memorandum with the IMF has already entered the final stage.
"As soon as we complete [preparations], then we inform on this and namely which amendments we introduce to the document," Prime Minister Groysman said.
iy