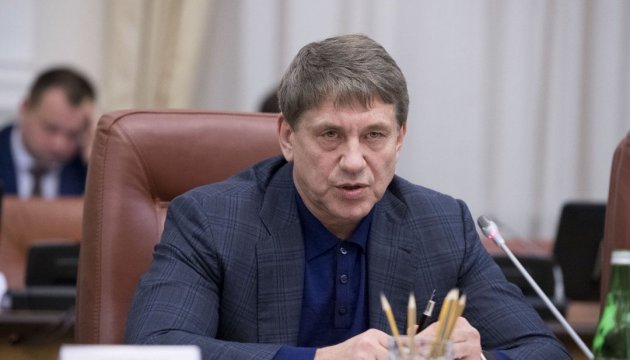 Energy Minister Nasalyk: Temporary introduction of emergency measures to stimulate Energoatom
The decree on temporary introduction of emergency measures in the national electricity market will enable Ukraine to reduce the consumption of anthracite coal and increase the consumption of nuclear power.
Energy and Coal Industry Minister of Ukraine Ihor Nasalyk said at a press briefing, an Ukrinform correspondent reported.
"The decision we've taken today [on February 15] means two things. First of all, we are transferring from the economic forming of price bids for thermal power plants to micromanagement so that to load as much as possible those power units that operate on our gas coal, and reduce those power units that operate on coal. And secondly, we we're giving an opportunity for Energoatom [the National Nuclear Energy Generating Company of Ukraine]. In May, the nuclear industry gave only 47% of the total energy balance. At present, when all these measures have been taken, [it gives] 57%. When we introduce more measures, it will total 60-61% of the nuclear industry," Nasalyk said.
iy