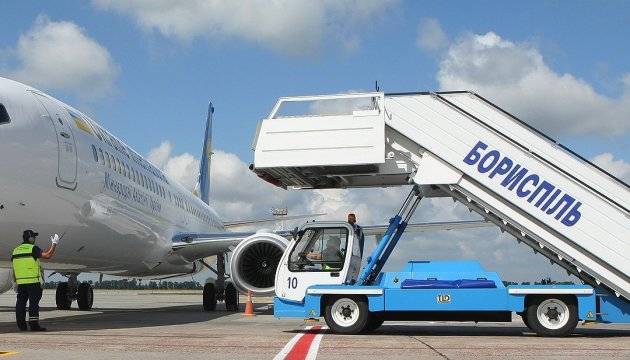 Boryspil Airport may resume operation of terminal F to accept low-cost flights
Boryspil International Airport considers the possibility to resume operation of terminal F to service flights operated by low-cost air carriers in 2017, the Centre for Transport Strategies reports citing Boryspil International Airport Acting CEO Yevhenii Dykhne.
"We will not be able to provide [passenger traffic] acceptance rate during peak periods in the morning and in the evening. Therefore, we are considering the opening of terminal F in 2017," Dykhne said.
In addition, terminal F will likely be specialized in servicing low-cost air carriers. This has been actively discussed recently along with a possible entry of the low-cost airline Ryanair into the Ukrainian market this year.
A reminder that terminal F was closed in October 2013, having worked just three years after its opening in September 2010. The reason for its shutdown was a relatively small passenger traffic in the airport.
mk