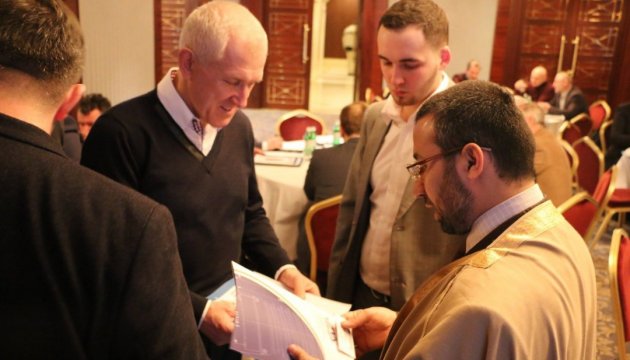 Ukrainian-Arab Business Council suggests creating bank to assist Arab companies on Ukrainian market
The Ukrainian-Arab Business Council (UABC) has suggested creating a bank with 100% investments from Arab businessmen in Ukraine, which is expected to ease the entry of many companies from the Middle East into the Ukrainian market.
The Ukrainian Business Resource (UBR) reports this citing UABC President Sheikh Imad Abu Al-Rub.
"We would like to create an Arab bank in Ukraine, intended to ease the entry of many companies from the Middle East into the market. Representatives of the National Bank and the Cabinet of Ministers have welcomed our idea. Now we are forging relationships between Ukrainian and Arab business circles," Imad Abu Al-Rub said.
The bank's strategic task is to raise $100 billion worth of investments in Ukraine. According to Imad Abu Al-Rub, Arab companies are ready to make investments in Ukraine's agriculture and processing industry.
"However, Ukraine should adopt the laws that protect foreign investments, combat corruption in the judicial branch and facilitate visa requirements for business representatives," Imad Abu Al-Rub noted.
UABC Vice President Oleh Bereziuk called on Arab businessmen to promptly report on any cases of corruption on the part of law enforcement agencies and local authorities. In addition, the UABC is ready to promote the inflow of foreign investments in Ukraine by assisting in the development of relevant legislative acts.
mk