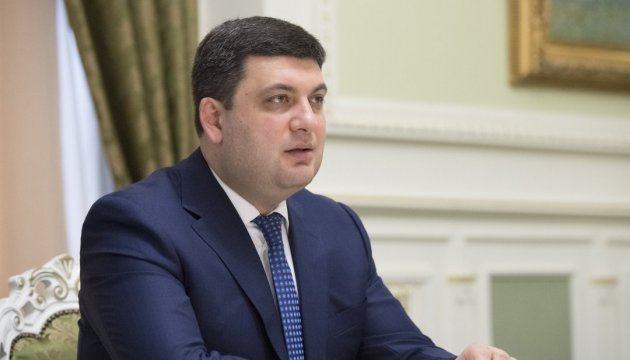 PM Groysman expects a 5-15% decline in energy prices for industry in various regions
The Cabinet of Ministers welcomes a decision by the National Energy and Utilities Regulatory Commission of Ukraine on abolishing the practice of setting single retail tariffs on electricity for industrial consumers and budget establishments across the whole country, as well as transferring to deferential tariffs in regions, the government's press service reports referring to Prime Minister of Ukraine Volodymyr Groysman.
"The steps made by the Commission (responsible for the state regulation in the sphere of energy and utility services) regarding a decrease in electricity prices for industries in different regions – to about 3%, or even 15% depending on the area - are absolutely correct. It makes it possible for the Ukrainian production to become more competitive. It concerns new jobs, it concerns Ukrainian products," reads a statement.
iy