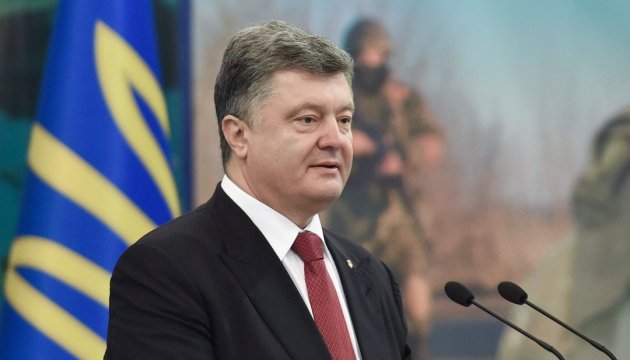 Poroshenko welcomes EU's decision to extend sanctions against Russia
President of Ukraine Petro Poroshenko has welcomed the unanimous decision of the EU to extend sectoral and economic sanctions against Russia starting from January 31, 2017.
The Head of State wrote this on Facebook.
"I am sincerely grateful for the unity and solidarity of the European leaders in the issue of restoration of the sovereignty and territorial integrity of Ukraine," Poroshenko said.
According to him, Russia could not escape responsibility for the continued aggression in Donbas and unwillingness to fulfill the Minsk agreements, despite manipulations and hybrid propaganda.
At the same time, the President said that Russia must also "pay a high price for the terrible war crimes in Syria, especially in Aleppo."
As it was reported, the EU leaders adopted a fundamental political decision to extend economic sanctions against Russia in response to the aggression against Ukraine for the next six months.
ish