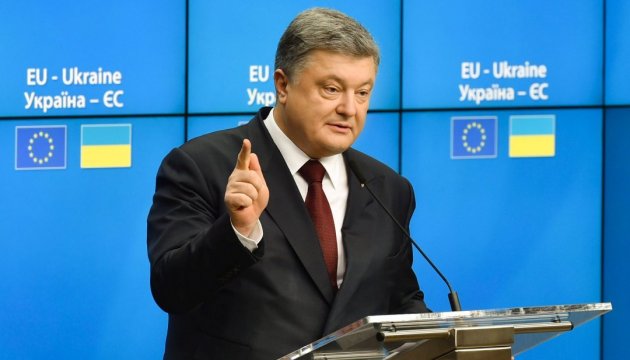 President Poroshenko: EBRD remains largest financial investor in Ukraine
Ukrainian President Petro Poroshenko held a meeting with President of the European Bank for Reconstruction and Development Suma Chakrabarti, the president's press service reported on Tuesday evening.
President Poroshenko thanked the EBRD for its leading role in the issue of raising and using financial assistance of the international community in overcoming consequences of the Chornobyl disaster.
"Petro Poroshenko emphasized that the EBRD remained the largest financial investor in Ukraine, which implemented energy, transport, financial and other projects in our country," reads a report.
Also, the parties discussed systemic progress in the issues of overcoming corruption in Ukraine, implementation of energy reform and prospects of EBRD support for the process of privatization in Ukraine.
Suma Chakrabarti praised the overall progress of Ukraine in reforms, particularly the introduction of e-declarations for civil servants, establishment of transparent system of public procurement and efficient anti-corruption efforts.
iy