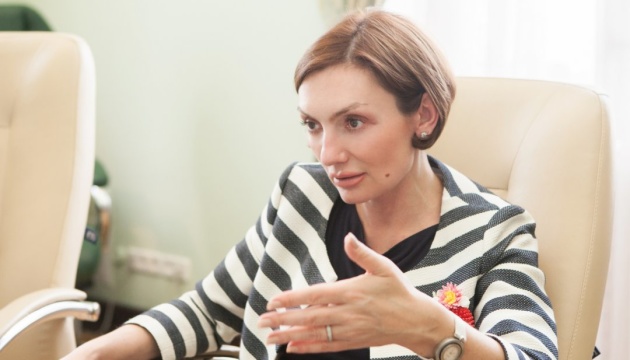 NBU Deputy Governor: Only four banks still not provided information about their owners
The National Bank of Ukraine (NBU) still has not received information from four Ukrainian banks about their beneficiary owners, NBU Deputy Governor Kateryna Rozhkova has stated.
"Only four small-sized banks (less than 2% of the banking sector's assets) have failed to provide proper information about their beneficiary owners so far. In contrast, two and a half years ago, 27% of the banking system was non-transparent, according to the central bank's estimates," she told CE Financial Observer.
She also noted that due to the efforts by the central bank, supported by the International Monetary Fund (IMF), the banking sector has been cleansed of dozens of lenders with obscure ownership and also of banks involved in money laundering and other illegal operations.
iy