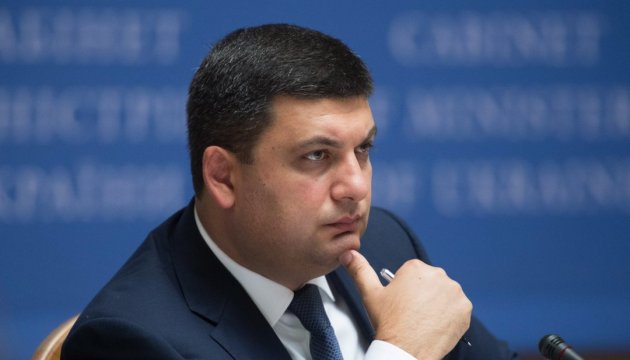 PM Groysman, IMF representatives discuss ongoing reforms in Ukraine
Ukrainian Prime Minister Volodymyr Groysman held a meeting with representatives of the International Monetary Fund (IMF). The sides discussed future joint steps to implement structural reforms in Ukraine and support economic growth, the government's official website reported on Tuesday evening.
Prime Minister Groysman stressed that the Ukrainian government is aimed at carrying out successful reforms in the country and focuses on the agenda of its action program to be implemented in full.
"We understand that the structural reforms vital for the country prove necessary, first and foremost, for Ukraine, to let us out of the difficult economic situation that we have occurred in as a result of decades without reforms", stressed the prime minister.
Prime Minister Groysman noted that the Ukrainian economy is demonstrating a growing trend. This growth must be preserved and accelerated, he said. According to him, the government's coordinated work of Government and Parliament will ensure further successful development of the country.
The Prime Minister mentioned that Government continues corporatization of state-owned enterprises and takes measures to de-shadow the economy and to provide economic growth.
He also informed the interlocutors that the discussions on the draft national budget for 2017 are ongoing in Ukraine. In in particular, he stressed that Government takes efforts to ensure that the budget process be completed on time and expects Parliament will adopt the national budget.
iy