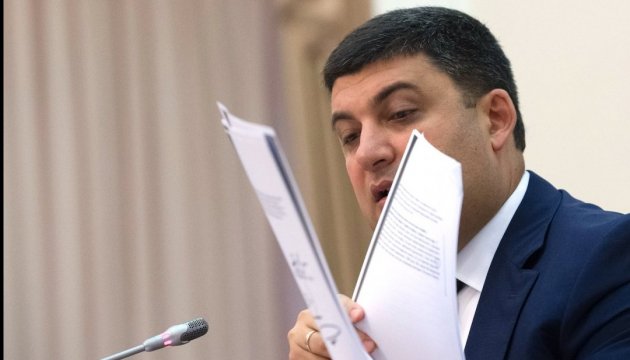 PM Groysman says State Road Fund, Energy Efficiency Fund to start operating next year
The State Road Fund and Energy Efficiency Fund will be created in Ukraine next year to promote decentralization reforms.
Ukrainian Prime Minister Volodymyr Groysman said this at a meeting with representatives of the Association of Ukrainian Cities on Thursday, an Ukrinform correspondent reports.
"Next year we will create the State Road Fund and will increase twice the scale of this work [on road construction]. The State Energy Efficiency Fund will be also established," Groysman said.
According to him, this will give needed tools for the local government to implement energy efficiency programs. The prime minister also added that at present Ukrainians consume huge resources, "much more, than any other neighboring country. "Not to mention the EU countries, comparing with which we fall behind much, because we consume by 2-4 times more than these countries," Groysman said.
iy