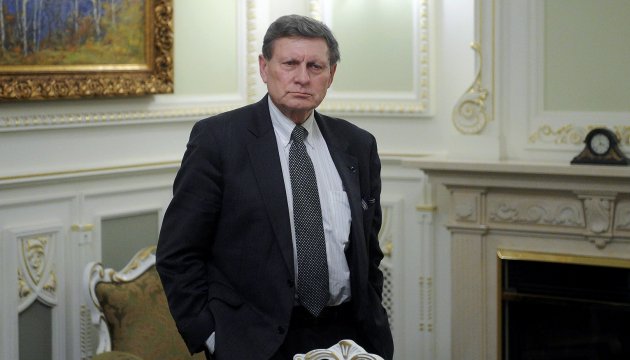 Balcerowicz: If IMF recognizes draft state budget 2017 unrealistic, Ukraine won't receive funding
If the International Monetary Fund will recognize that the draft state budget of Ukraine for 2017 is unrealistic, Ukraine may not get funding from the IMF.
Co-chairman of the Strategic Advisory Group for Reform Support, Advisor to the President of Ukraine, well-known economist and politician Leszek Balcerowicz said this in an interview with Ukrayinska Pravda online newspaper.
"The current plans to reach the deficit level of 3% of GDP are quite realistic. It is important not to destroy this financial realism at later stages of work. I know for sure that we cannot increase spending. The draft budget will be agreed with the IMF, and if the budget is recognized unrealistic, Ukraine may not receive assistance from the Fund," he said.
ol