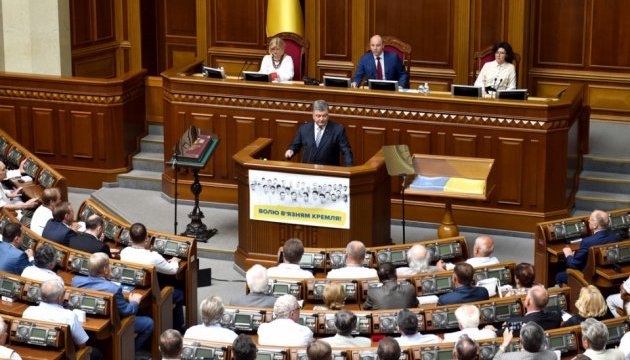 Ukrainian Parliament takes step toward facilitating services exports
Ukrainian lawmakers have endorsed in the first reading the bill on removing administrative barriers to services exports.
As an Ukrinform correspondent reports, the decision was supported by 246 MPs.
"The main objective of adoption of the bill is to simplify procedures for concluding foreign trade agreements (contracts), accounting and financial reporting, as well as abolishing exchange control for the services exports," reads the memorandum to the document.
The bill is aimed at the development of small and medium-sized business, the author of the bill, MP Viktoria Ptashnyk, noted.
ol