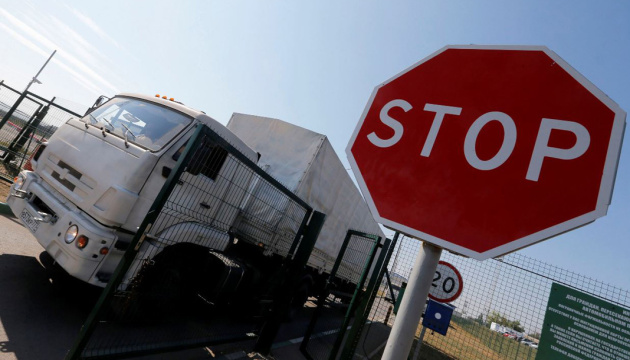 Vice Prime Minister: Ukraine plans to impose reciprocal trade and transit sanctions against Russia
After President Vladimir Putin approved the decision to restrict the movement of Ukrainian goods through the Russian territory Ukraine plans to impose similar trade and transit sanctions against Russia, First Vice Prime Minister of Ukraine Stepan Kubiv has told the legislators on Monday, Ukrinform reports.
"First of all, we will impose reciprocal sanctions against the Russian Federation actions imposed on the goods of Ukrainian origin and on transit, which is heading to other countries. It is absolutely clear position that complies with international law, the WTO and the EU. Secondly, we are correspondingly raising customs duty on the Russian goods imported to Ukraine. These sanctions will work when, respectively, the presidential decree will come into force," he noted.
Earlier, the decree of Russian President Vladimir Putin was published on July 3 that imposes additional restrictions on the transit of Ukrainian goods.
According to Ukraine's Ministry of Infrastructure, the latest Russian decree expands the restrictions on transit to Kazakhstan and Kyrgyzstan. The legislative amendments also provide for a total ban on the transit of goods listed "under embargo".
Earlier, Russia had completely blocked the Ukrainian cargo transit through its territory in April of 2016.
tl