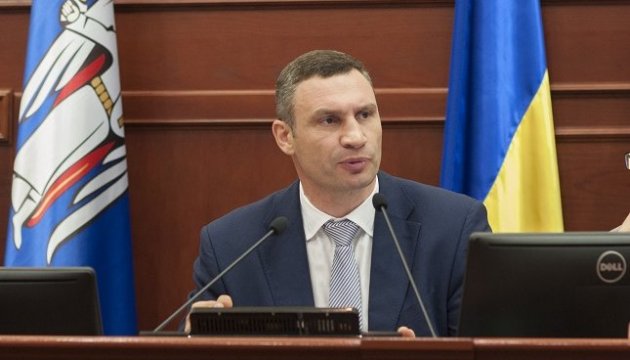 Mayor Klitschko appeals to VR to declare new natural gas price for households null and void
Kyiv Mayor Vitali Klitschko has motioned Kyiv City Council to send a letter to Parliament to abolish the resolution adopted by the Cabinet of Ministers that raised natural gas prices for households, he told a briefing on Thursday, Ukrinform reports.
"Earlier, I appealed to the government and to the utilities rates regulation authority to review their new rates. We cannot almost double the rate now, we may face a problem when people are unable to pay bills calculated on the basis of these prices," said Klitschko.
He noted that Kyiv city council would address Parliament, "which should support us and use all mechanisms so that the government would abolish decree number 758 relating to raising natural gas prices for households."
tl