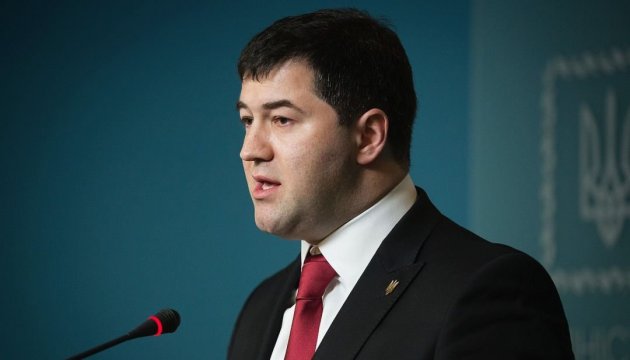 Nasirov seeks to avoid staff cuts at customs offices
Chairman of the Ukrainian State Fiscal Service Roman Nasirov has requested the Government not to reduce the number of the Customs Service employees and offered to make the redistribution of their functions, taking into account the implementation of automation at the customs offices, he told journalists following his the briefing, Ukrinform reports.
"I'm not saying that we will increase the number of staff, but we can implement a redistribution of their functions," said Nasirov.
According to him, the fiscal office has already cut staff by 30 percent.
Recall that the priorities of the Government in 2016 include staff reduction to have only 41,000 fiscal officials on payroll until July.
tl