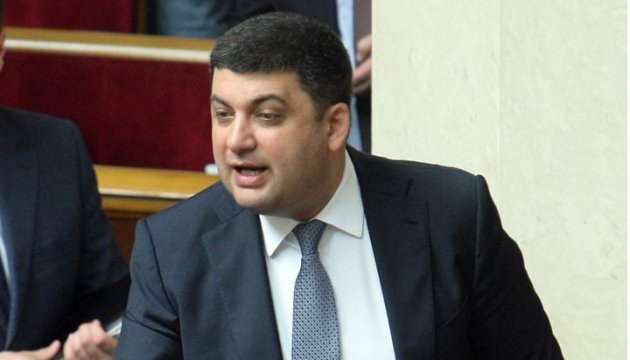 Ukrainian PM promises to remove all obstacles to business development
The Government of Ukraine will make every effort to remove all the obstacles to development of domestic business.
Ukrainian Prime Minister Volodymyr Groysman said this in his live address to Ukrainians, posted on his Facebook page.
"We have to remove all obstacles to the development of Ukrainian business, the Ukrainian businessmen. And we will continue to conduct deregulation, remove absurd inspections, absurd permits so that the business could develop freely and create jobs," Groysman said.
He noted that he was well aware that the business was paying taxes that help to support the national economy. In turn, the government must fairly distribute these funds to boost development of Ukraine and to provide all the disadvantaged citizens with assistance they need from the state.
ol