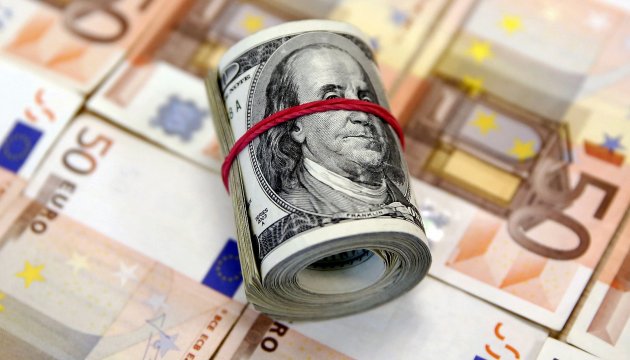 Cyprus-based company refutes withdrawal of EUR 4 mln abroad by Poroshenko's fund
The Prime Assets Capital Fund, whose beneficiary is Ukrainian President Petro Poroshenko, has not paid in cash for the subscription of the shares of CEE Confectionary Investments Limited Company.
This is said in an official letter by Cyprus-based Dr. K. Chrysostomides & Co LLC, which is available to Ukrinform.
"In relation to the issuance by the Company of 18,000 ordinary shares on 25th March 2016 , we verify the following in our capacity as legal advisors and Secretary of the Company [CEE Confectionary Investments Limited ]: the Company issued the Shares for a total consideration of Euro 3,926,160.00 to Public Joint-Stock Company "Closed Non-Diversified Corporate Investment Fund "Prime Assets Capital" on the basis of the Share Subscription Agreement dated 25th March 2016," reads the document.
According to the agreement, Prime Assets Capital agreed to pay the subscription of the shares by transferring to the Company the participatory interest held by the subscriber [Prime Assets Capital] in the Ukrainian registered LLC "Central European Confectionary Company. "No payment in cash has taken place," reads the letter.
Furthermore, according to the letter, the company has not opened a bank account, therefore the payment can be accepted in kind and not in cash for the subscription of the shares.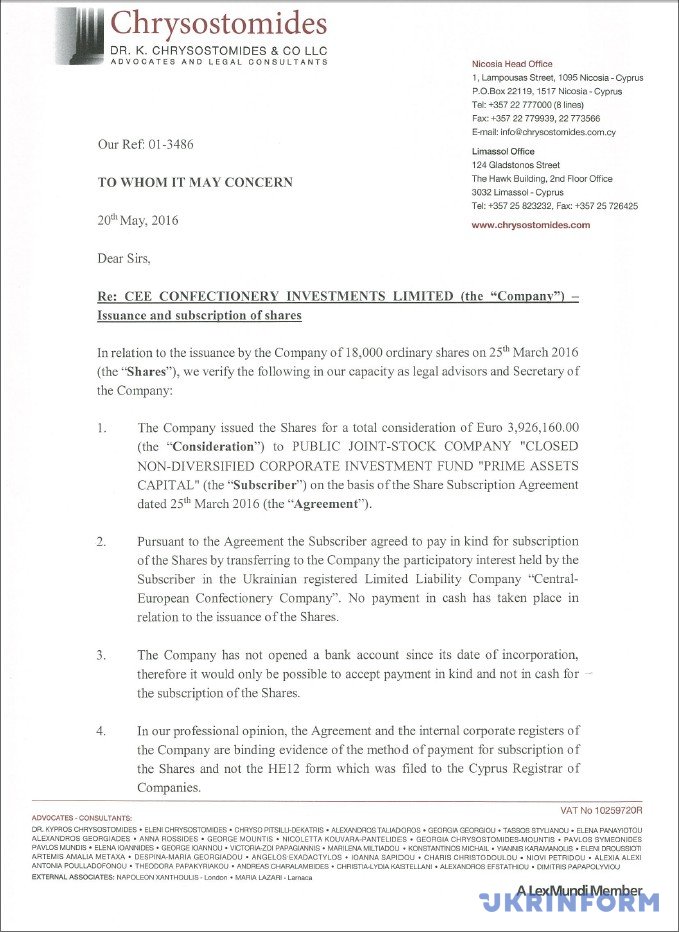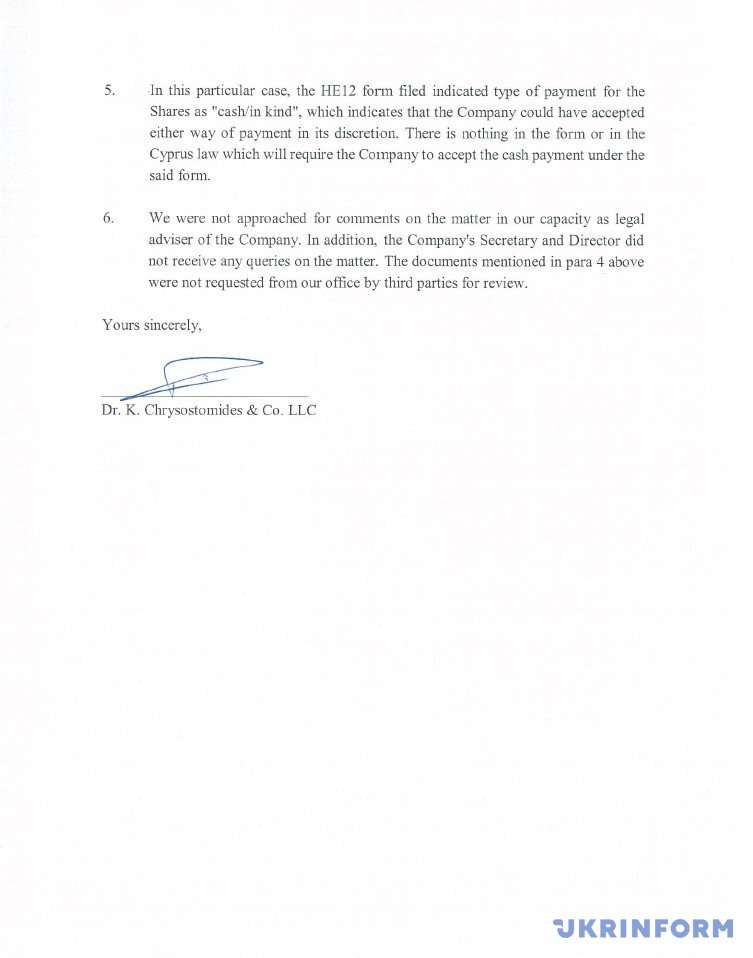 iy