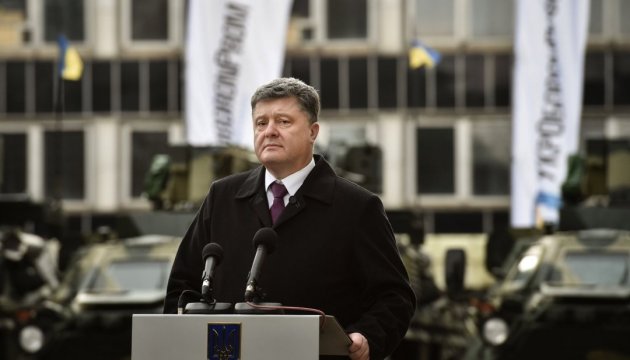 Poroshenko: Energy security of Ukraine depends on efficiency of Turboatom operation
President of Ukraine Petro Poroshenko has visited Turboatom corporation in Kharkiv, where he met with its staff and observed production facilities.
He noted that energy, economic and national security of Ukraine depends greatly on the efficiency of Turboatom performance, which is why this company is included in the list of strategic enterprises.
The press service of the President reports.
"Today – this company is a leader in energy machine building," Poroshenko said. A total of 40 percent thermal, 65 percent nuclear, 90 percent of hydro power plants are equipped with turbines and machinery manufactured by Turboatom.
He noted that the company is actively working on new orders. Moreover, last month several important contracts with companies from the United States were sealed.
He stated that at present thanks to such enterprises as Turboatom the Ukrainian Armed Forces will receive new armored vehicles and tanks. "Today we have the opportunity, we have arms and know how to defend the sovereignty of Ukraine," Poroshenko said reminding about successful testing of Ukrainian missiles two days ago.